TripAdvisor Certificate of Excellence 2019
TripAdvisor Certificate of Excellence 2019
Today we got our Certificate of Excellence from TripAdvisor for the year 2019!
In the photo, you can see our CEO, Lior Lev, holding the framed certificate proudly on the beach of Eilat.
This is the 4th year in a row that we get the TripAdvisor Certificate of Excellence, and we are very thankful to our clients who appreciate our great efforts to give you the best possible service, and be the #1 tour operator in Israel for Jerusalem tours, Petra tours and Cairo tours.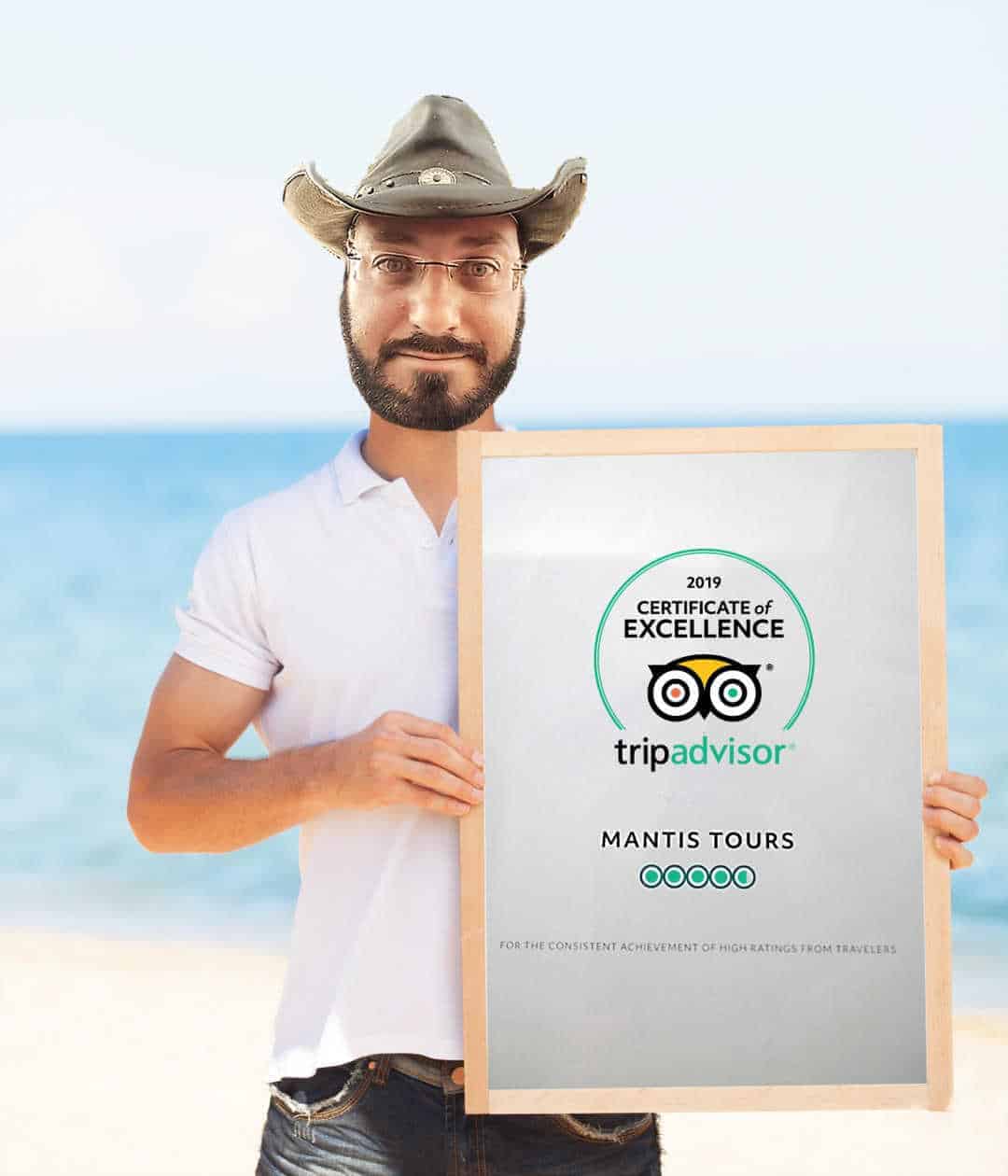 Unite Gallery Error: No gallery items found